Welcome to Above Board Drywall & More Inc.  Richard & his crew bring over 50 years of combined experience in Drywall, Plastering, general repairs and renovations to you. We are licensed, insured and a Proud Member of The National Small Business Association and Listed Gold Certified member with ServiceMagic.com where Above Board Drywall maintains the highest ratings and customer reviews in the Tidewater area for our drywall and Plastering repairs. Both Richard & Tom have a God-given talent for their trade, which is apparent with their virtually "Invisible Repairs." Your home is the single largest investment you will ever make. Let us help you keep your walls, ceilings, trim and paint in their best possible condition.
NO JOB IS TOO SMALL!  Every Customer is Important to Us!
DRYWALL INSTALLATION
Let Above Board Drywall and More take care of your next drywall project. We can handle all aspects of drywall installation. From framing to drywall installation and finishing, we do it all. We also finish drywall in many textures and are experienced at drywall plastering.
Whether you are remodeling your home or preparing it for sale, Above Board Drywall and More has the experienced staff to tackle any project. We are licensed and insured and have an excellent rating at Servicemagic.com.
No matter how small or large your project may be Above Board Drywall is the one to call.
PLASTERING INSTALLATION
The benefits of plaster over drywall are many. Plaster walls look visually better when skim coated than regular drywall. Plaster wall take paint evenly unlike drywall which paint often appears different over the joint compound than over the drywall. Plaster walls are more durable than non plastered walls. Once cured plaster is resistant to short-term water exposure giving it another added bonus.
Home remodeling, renovation, or repair work, applying plaster to drywall is a job best left to the professionals. Above Board Drywall and More has over 30 years of experience plastering.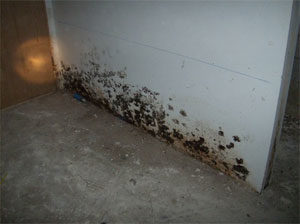 Mold Removal Why is mold growing in my home?
Molds are part of the natural environment.  Outdoors, molds play a part in nature by breaking down dead organic matter such as fallen leaves and dead trees, but indoors, mold growth should be avoided.  Molds reproduce by means of tiny spores; the spores are invisible to the naked eye and float through outdoor and indoor air. Mold may begin growing indoors when mold spores land on surfaces that are wet.  There are many types of mold, and none of them will grow without water or moisture.
Above Board Drywall & More