TIFFANY HAYES
Biblical Motivational Speaker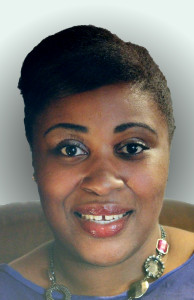 Romans 12:2- Do not conform to the pattern of this world, but be transformed by the renewing of your mind. Then you will be able to test and approve what God's will is–his good, pleasing and perfect will.
Tiffany Hayes is public motivational speaker using the BIBLE to guide others to examine thought patterns and inspire to encourage a changed mind for the better. Tiffany believes that if we channel our thoughts we can tackle the "seeds" of lack of esteem and other mental road blocks that prevent one from walking in totality.  Through very expository transparent teachings of the Word of God, her desires is to see believers of God  not only know the uncompromising truths of Scripture intellectually but experience them practically by the power of the Holy Spirit.
The Lord has incorporated her love for radio, communication, and desire to see lives changed by the word of God into ministry by allowing her to Co-host on thevoyceradio.com, mind body and spirit since April of 2012 and provides audio devotionals to Word in Praise, called Alabasters Box with Tiffany Hayes. Tiffany Hayes has written several devotionals and shared with thousands of people for inspiration and encouragement to live abundantly in God. Tiffany also has experience in article writing; in 2009 she wrote her first article on money saving tips issued in the Nazareth local magazine and authoring her first devotional soon to be released.
Tiffany is married to her best friend, Solomon, and the couple has one son: MeSiear. They live in Chesapeake, Virginia.
Tiffany founded Alabaster's Box through which the message of God's desire for changed thought patterns to live abundantly and free in God. Her saying is "you will only go as far as you believe".
Contact Information:
FaceBook: Alabaster Box
Twitter:

tiffanyhayes@alabastersbox
Contact Number:

757-737-0561