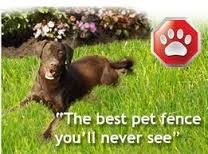 Are you looking for a safe and affordable electronic pet containment system for your pet?  Do you live in Hampton Roads (including: Virginia Beach, Chesapeake, Suffolk, Norfolk, Portsmouth,  Hampton, Newport News, Poquson, Seaford, York, Yorktown, Williamsburg, or North Eastern North Carolina (which includes, Moyock and Currituck Co.)? Well, look no further – the people of All Pet Stop Fencing are here to help.
All Pet Stop Fencing is a local, pet containment professional dedicated to bringing you the highest quality product and service. We want you to have a great experience, and an even greater result – a safe, fun environment for your furry family pet!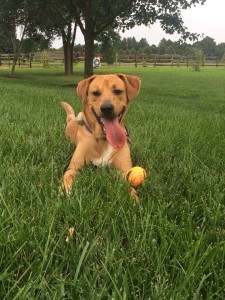 If your dog is running the neighborhood, you already know the risks.  Pets can get lost, hurt or worse and your neighbors tend not to appreciate the visits.  
Every good dog trainer tells us to give our pets more exercise.  A dog hates being inside all the time and dogs have lots of energy to exhert. Going out on a leash or being placed on a tie out does not allow the pet the ability to exhert the energy he/she needs, often causing the pet to be more hyper. Pet Stop Pet Fence can help you and help your pet! Give your pet the freedom to run and play while still being safely contained within the boundaries that you and our Pet Stop expert have designed specifically to fit both of your and your pet's needs.  
 All Pet Stop Fencing will design and install an AMERICAN MADE pet fence system for your dog or cat, plus follow up with training and support as needed.  We customize underground pet fences that meet your specific requests and budget.  
The Pet Stop Family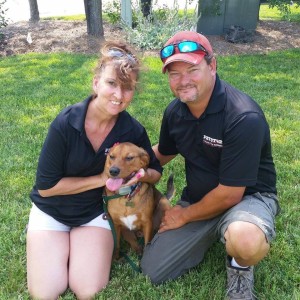 All Pet Stop Fencing started by William & Heather Gray has been a family owned and operated business since 1998.  With a passion for animals wild and domestic it seemed only natural to build a Family oriented business by keeping pets safe @ home with their families. All Pet Stop Fencing offers the safest pet containment & service that is affordable & friendly to those who love their pets just as much as we do.
All Pet Stop Fencing, its a Family tradition: Starting out as competitors in the pet containment industry two families became one. Marty Janzen & William Gray finding they had a lot more in common than repairing & burying wire. Among their passions for animals & the outdoors, they both strived to give their customers honest reliable friendly service that they deserve with the Safest, American Made Products, and a SMILE.
With these things in Common the Janzen Family & Gray Family became One.
Marty , Dee  both started their pet containment careers in the early 90s with the biggest name in the industry holding different positions and being assets of Invisible Fence of Tidewater, Invisible Fence of Virginia, and finally with Invisible Fence of Hampton Roads. learning more about the industry with each transition of new owner ship.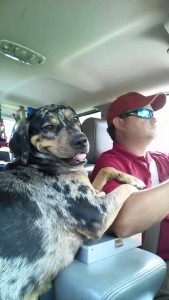 Marty then joined William Gray who at the time was Hampton Roads Local DogWatch dealer. Where they gave their customers superior service and reliability for many years extending their services into NC. Due to changes in technology and manufacturing Leaving the DogWatch Brand and proudly becoming Hampton Roads/Northeastern NC"s  Authorized PET STOP Brand Dealers. Having the safest most reliable system Designed & Manufactured in the U.S.  also being compatible with other major brand containment systems allowed for more customization & flexibility to provide affordable service not just to Pet Stop owners but ALL Pet containment systems.
   Marty & Dee are proud to say they have been on both sides of the fence and believe in giving their potential customers and customers alike all their options in pet containment superior customer service & quality installtions. Marty Dee & Family being the most experienced in the field & hands on with many major brand systems. You can be sure that your pet containment needs & questions can be answered. Give ALL PET STOP FENCING a call with your pet containment needs and questions. We are Happy to help.
Marty Janzen is a Member of The International Association of Canine Professionals Founded in 1999, the IACP was established to develop and promote the highest standards of professional and business practice among canine professionals. The IACP has grown to include professionals from all over the globe–encompassing every facet of the dog world. So can be sure your family is in safe hands.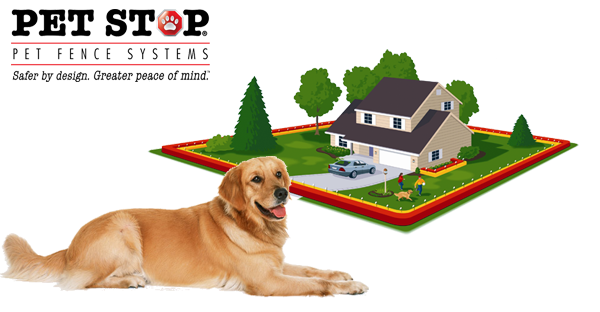 CONTACT
Marty Janzen – Owner
http://www.dogfencevirginia.com/
757-417-0222 VA
252-339-0990 NC