Analyze My WorkFlow.com
Integrated Administration Solutions LLC dba AnalyzeMyWorkflow.com
A business's workflow should be effective and efficient like a row of smoothly falling dominoes. At Analyze My WorkFlow it is our mission to help you accomplish exactly that.  We act as a coordinator of all the moving parts that are necessary for this to become a reality.  From IT infrastructure to software selection to employee training we are your solution for higher profits, improved customer experiences and employee retention.
Three years ago AnalyzeMyWorkflow (AMWF) started out working under the name Integrated Administration Solutions.   (IAS)  The concept was simple; Become a resource of accounting, bookkeeping and administrative consulting that is not cost prohibitive to the small businesses of the region.  As IAS found its identity it was observed by third party perspective that what the company offered was far beyond just high function accounting and advanced bookkeeping.  The owners and employees of the company work very closely with its clients to create an efficient working environment by streamlining the processes involved with creating and sustaining the administrative environment.  All processes lead to the accounting system, so one could not happen without the other.  Eventually, IAS morphed into AnalyzeMyWorkflow, offering accounting, bookkeeping and all manner of administrative solutions.  The owner of AMWF, Misty Leinberger, holds a BA in Accounting and Business Administration and an MBA with a specialty in Healthcare Administration, with a strong emphasis on Finance.  She started working with CPA's when she was fifteen years old and is as close to a CPA one can get without actually holding the certification, although that will come soon.  She is very active in the small business community and feels part of her company's responsibility is to meet new people, generate relationships and, ultimately, create a "team" of trusted alliances to whom she can refer her clients.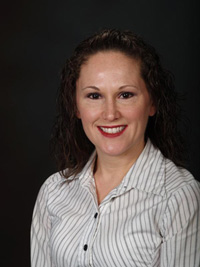 Misty is an entrepreneur. Analyze My WorkFlow is her dream child. She prepared herself by getting a degree in accounting and an MBA. She has also worked around the country in many different office environments for over twenty years. She is an expert in Microsoft Office, QuickBooks and numerous other software. Misty actually gets kind of weird excited when asked to undertake a complex Excel Spreadsheet task. She is a multitasker, pays incredible attention to detail and only knows one speed. All out. Misty has built a firm that improves processes and systems. Resolves the unresolvable. Fills in and fixes when needed. Trains, trains and trains some more. Finds solutions. Takes on accounting and HR projects. Don't want to do your books, payroll or data base maintenance? Don't. Contact Misty. Her staff is on point, friendly and very helpful. All that said, Misty's main focus is workflow. Her years of experience and her knowledge of IT and software capabilities allow her to see solutions that most business owners don't know exist. I have seen her repeatedly improve the bottom line and increase the value of a business. Her four step process is comprehensive and develops outstanding results.
Analyze My WorkFlow.com
109G Gainsborough Square #126
Chesapeake, VA 23320
Call Us Today: 757-289-5876