The Voice of Experience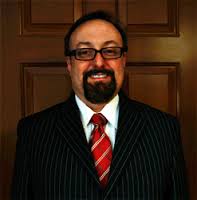 Barry is a veteran trial lawyer with vast litigation experience in both State and Federal Courts.  He practices in courts across the Commonwealth of Virginia and in Federal Courts as well.  As a trial attorney, he has the distinction of being chosen as a Super Lawyer in the area of litigation.  This is a distinction that few achieve because lawyers are chosen by their work, their reputations amount the courts, and most of all by their peers – other lawyers.
 Barry thinks outside the box and gets creative with his cases, which separates him from the rest of the mundane ruts of thinking that permeate a lot of lawyers' work around the area.  Whether he is representing you for a minor traffic infraction, a major lawsuit for personal injuries, a medical malpractice case or a family law matter, you will receive personalized attention and your case will not be a cookie cutter case.
 Barry is a native Virginian having grown up in the Southwestern section of Virginia.  He attended Virginia Highlands Community College, obtained an Associates degree, then attended King College for a B.A. in Business Administration in 1986.  He worked as a businessman operating commercial radio stations, ran a corporate travel business and other ventures until entering Regent University for law school in 1991.  He graduated 1994 and passed his bar exam the first time.
 He has maintained a private practice since 1994 in the Hampton Roads area.  He has been lead counsel on many major cases and at least one case that was a public matter around the entire world.  Verdicts, judgements and settlements for clients total into the millions of dollars.  he enjoys referrals and repeat clientele dating back to 1994.  He also currently sits on the Board of Directors of two International Energy Companies as part of a continued focus on complex business contract drafting.
He is also a chosen member of Top Lawyers publication in Hampton Roads as well as Richmond.
Barry Taylor and Associates is a general practice trial law firm, proudly representing the people of Hampton Roads, Virginia. We serve all of Hampton Roads and the Eastern Shore, handling cases to be tried in any State Court in Virginia. Whether it is criminal, personal injury, medical malpractice, traffic, divorce, child custody, or any other type of matter that requires a trial, we put forth our best effort to ensure the best possible outcome for you. It is our goal to make your life better by guiding you through the often confusing and complex legal process. We always strive for the best outcome for your case by aggressively pursuing and defending your best interests.
Barry Taylor
1401 Kempsville Road, Ste A Chesapeake, VA. 23320
www.facebook.com/barrytaylorlaw