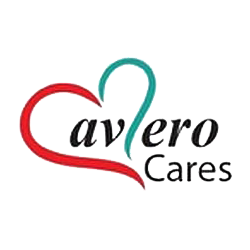 Our mission is to help you or your loved one find comfort and happiness by enabling you to live your life to the fullest. We offer a range of services to accomplish this.
We firmly believe that physical, mental and emotional needs are all part of the client care package—taking routine vital signs and taking a walk in the sunshine are both integral to maintaining a high quality of life. Find out more about our varied range of services today.
As a small, family-based company we are focused on getting to know the whole individual and customizing treatment to your personal needs. Quality of life is our key metric: our flexible home health solutions are tailored to fit into your life and the lives of your family.
Meet Joyce,
Seeking a break from the traditional corporate health care system, Josephine Osberg founded Cavero Cares in 2014 to fulfill her vision of personalized home health care. Her goal: to find a way to better serve her clients and help them to enjoy their lives.
Josephine Osberg founded Cavero Cares in 2014 to fulfill her vision of personal individualized home health care. Since then, we've expanded but maintained this original vision and stuck with our mission to help our clients live their lives to the fullest. At Cavero Cares we have a passion for people: we know each of our employees personally and can vouch for their commitment and skills. As a group of experienced and caring professionals, we offer a high caliber, customized alternative to corporate home health care solutions.
Cavero Cares
Josephine Osberg / Founder

Call: 757-816-3375
Email: caverocares@gmail.com
On the Web: https://www.caverocares.com/