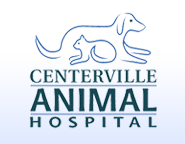 Welcome to Centerville Animal Hospital!
Centerville Animal Hospital has been helping pets and their people since 1995. Over the years, Dr. Amanda Hayden has gathered together a talented group of like-minded veterinary professionals. Individually, we each feel privileged to positively impact the health and happiness of our patients. Together, we are here to help you take the best possible care of your pets.
No description of a veterinary hospital would be complete without a declaration of just how much we love animals and value our clients. Don't get us wrong… we do and we do! We believe such an important statement needs to be made by our actions and not just our words.
We firmly believe that there is a perfect veterinary hospital for every pet parent. We are just as confident that Centerville Animal Hospital is not like any other veterinary hospital in the area.
What We Are: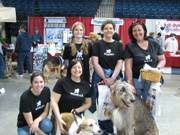 ·    An AAHA accredited hospital
·    A place where cutting edge veterinary science and medical techniques meet compassionate care
·    An environment of learning and continued education—for our staff and our clients
·    A bridge to the network of highly skilled veterinary specialists in our area
·    Advocates for preventative medicine and a lifetime of pet wellness
What We Are Not: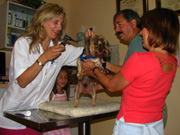 ·    A discount vaccine clinic
·    A place to euthanize an unwanted animal
·    Subscribers of out-dated or corner-cutting techniques and medical principles
·    Interested in anything less than the best care for your and your pets
We are proud that the sick are made well at Centerville Animal Hospital, but we are most proud of the part we play in promoting wellness in our patients. In fact, we consider being Partners in Prevention our primary job – a job we cannot do without you, our conscientious and caring pet parents.
Pet Adoption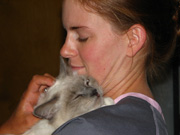 Looking to add a pet to your life? We can help. In cooperation with local animal shelters and other organizations, we are featuring pets who are looking for a warm and loving home. Whether you are looking for a young puppy or kitten, a mature dog or a friendly older cat, a purebred or a mixed breed, a local animal shelter is a great place to start. They can help you decide which pet is right for you, talk to you about how to fit your pet into your family, and most will assist in spaying and neutering.
All adoptions must be carried out in accordance with the shelter's guidelines and policies which are available when you contact them.
Do you represent a shelter or other organization who wants to list pets for adoption? Contact us at clientservice@centervilleanimalhospital.com to find out how you can sign up.
We love to see new furry faces in our office.
At Centerville Animal Hospital, we believe that a perfect veterinary hospital exists for every pet parent. Answer these questions to see if Centerville Animal Hospital is right for your family:
Centerville Animal Hospital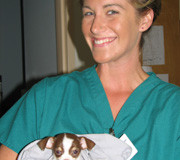 Centerville Animal Hospital
300 S. Centerville Turnpike
Chesapeake, VA 23322
Phone: (757) 482-9410
Fax: (757) 546-0980
Email: clientservice@centervilleanimalhospital.com