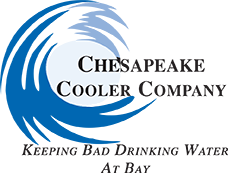 Water when you want it!
Nearly 5 gallons of treated water. Water the way you want it! Hot, cold or room temperature water at the push of a button. Contemporary Styling! The perfect compliment to any office, but rugged enough for the warehouse.
Get a self sanitizing water filtration cooler from Hague Quality Water today. The unit produces water that is more pure than most bottled water, at a cost that is generally less than what you are paying for bottled water
TOM KINNANE, VICE PRESIDENT, SALES & MARKETING, CWS-VI
Tom has been with the company nearly six years and oversees the sales and marketing programs and staff for the point-of-entry and point-of use systems, sales and marketing, hiring and business development. Tom also spearheads the development of our bottle-less water cooler business expansion through the Chesapeake Cooler Co., LLC. (757) 673-3939.
For more information contact
Tom Kinnane, Vice President
Sales & Marketing
1-888-84WATER