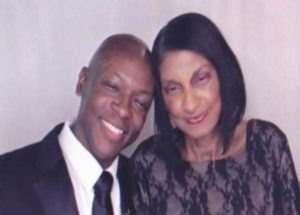 General Business Activities Christian Trades has been established as a Non-Profit Financial Education school in Hampton, Virginia. CHRISTIAN TRADES, INC. was foundered in 2009 by Mark E. Baker and in January 2012 incorporated in the state of Virginia. In addition, we received our 501 (c) (3) Non-Profit status from the Internal Revenue Service on June 29, 2013. Our traditional business model is based on the educating our students on stock options on the United States Stock Market. Our organization is committed to making the difference in the community via Community Outreach Teen ministry which is an outreach program that integrates evangelistic, Biblical principles into educational and athletic activities of youth in the intercity. The first objective of the meetings is to offer developing Life Skills to youth and teens. The second objective is to groom the teens into leaders for tomorrow through exposing them to high-level organizations like White House, Supreme Court, Library of Congress, Congressmen, FBI, CIA, Military installations, and Business organizations (i.e. Apple, Google). The revenues of our company are from our student tuitions, government and corporation grants, local donations and from our sister company Shining Light Investment Corporation. In addition to Stock options, our school is planning to expand it's courses to teach students on Stocks, Real Estate, Futures, Forex (Foreign currency), Taxation and budgeting.
Company Strategy
– Purpose This school is committed to producing and training
entrepreneurs to be the best in the trading stock options industry
– Vision To produce and train the best entrepreneurs in trading stock in
the market
–  Mission statement To produce Entrepreneurs and instruct them
with excellence in the various tactics, methods, policies, and strategies
in the stock market that will assist them in making the most informed
choice in trading
Core values
• We desire for our students to pursue excellence!
• We believe with God All things are possible!
• We care about our community!
Goals
• Submit Accreditation package
• Receive Accreditation Approval for Trade School Status
• Receive eligibility for Student tuition via Federal Government
• Submit Request to Dept. Education for Federal Student Aid
• Submit Accreditation for University Status
Scope of Work
Teaching adults and teens how to trade Stock options via online courses and inresident
classes. Currently the organization is working with Hampton City School
Board offering classes to High School students and have three (3) adults and one (1)
teen student taking courses.
Financial Considerations The is working with company expects to reach the
desired profits this year and does not anticipate serious cash flow problems.
Christian Trades, Inc.
President: Mark E. Baker
Board of Directors: Vice President-Paul Brown, Secretary-JoAnne Baker,Director of Investments & Instructors- Abraham Sylcott, Director of Church Relations- Degeon Briggs
Business Address: 302 LaSalle Ave., Hampton, VA 23661
Email: christian.tradesmb@gmail.com
Tel: 757-251-7034-Home, 757-501-7732-Work