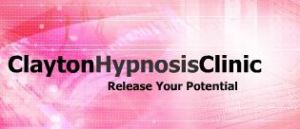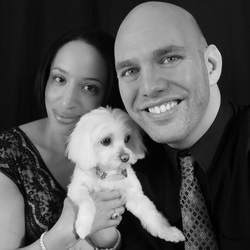 Welcome to the Clayton Hypnosis Clinic website! We provide the highest quality hypnotherapy for a wide variety of personal and professional goals. Clayton Hypnosis Clinic has been in practice since 1999 and have consistently maintained an A+ rating with the Better Business Bureau. Please explore our website at your leisure, and feel free to contact us with any questions or comments you may have.
C. L. Clayton is a clinical hypnotherapist specializing in hypnotic habit control, including smoking cessation and weight loss. He is an instructor of hypnotherapy for the American Board of Hypnotherapy and has been involved with hypnosis as a hypnotherapist and trainer for other hypnotherapists for over fifteen years.
Doctor of Clinical Hypnotherapy
C. L. Clayton earned his Doctorate in Clinical Hypnotherapy from the American Institute of Hypnotherapy, one of the world's foremost hypnosis training organizations. There he specialized in fast and effective habit control, which remains his specialization to date.
Doctor of Psychology
C. L. Clayton earned his Doctorate in Psychology from American Pacific University, where he focused on hypnotic sports enhancement. Taking the best aspects of each of the top Olympic preparation strategies, he forged together a sports optimization system called Neuromotor Regression Training, and has worked with top-tier athletes from all over the world.
Ericksonian Hypnotherapy
Many of the solutions to our most common problems are found in the unconscious mind. Trained in the methods of the great Milton Erickson, Dr. Clayton places powerful suggestions on the unconscious level, so that change is natural and comfortable.
Neurolinguistic Programming
Dr. Clayton uses a modern form of change technology, Neurolinguistic Programming (NLP), in conjunction with hypnosis. NLP greatly enhances the effectiveness of hypnosis, allowing you to reach your goals much more quickly and permanently than with either method alone.
Personal Training
Dr. Clayton is a personal trainer and athletic instructor who is qualified to administer fitness testing, cardio and resistance training, and nutritional analysis and counseling. Personal training is the perfect compliment to hypnotic weight loss for helping you reach your fitness goals effectively and efficiently.
Yoga Instruction
Dr. Clayton is also a yoga instructor specializing in Vinyasa yoga, which emphasizes physical fitness, integrating breath and movement, and flowing from one asana to the next, and is ideal for weight loss and long-term health.
C. L. Clayton
Questions? Give us a call at

(757) 471-7002.
http://www.claytonhypnosisclinic.com