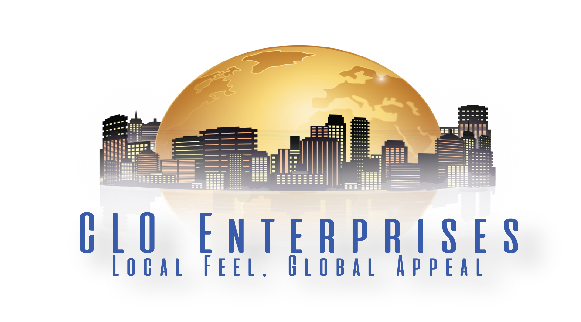 Core Competencies
CLO Enterprises, LLC is a strategic communication and media campaign firm that specializes in reaching our clients' audiences using radio, television, print, SMS, social media, and event-based campaigns to generate support for their business initiatives and development efforts. 
Our expertise is strongest in:
Planning, initiating and managing the marketing and public relations activities for our clients.

Helping our clients promote and expand the reach and impact of their business in their strategic markets. We offer our clients the ability to conduct surveys, focus groups and the ability to measure the effectiveness of any public relations or civil affairs campaign.

Working with our clients to develop and implement programmatic events (e.g. conferences, trade missions).

Planning communications strategies, develop branding and messaging and then promote the same across various media outlets including seminar and conference speaking opportunities, press releases, direct mail, advertising and the entire online realm of websites, blogs, wikis, and social networks.

Developing business strategies and writing proposals to win USG public relations, non-governmental organization (NGO) and civil affairs contracts.
Services Provided
Strategic Communication

Crisis Communication

Social Media Marketing campaigns

Qualitative and Quantitative Research

Civil Affairs
Why Choose CLO Enterprises?
CLO Enterprises will work side by side with clients to identify communication concerns and to establish measurable results.  We utilize the information our clients provide to establish a methodology by which we will achieve the stated communication goals.  Based on the goals, we will refine objectives, communication strategies, and identify key audiences for our clients core communication messages.
Bottom line: CLO Enterprises is well-equipped to provide our clients full-service media support across a wide range of product offerings. From conducting in-depth behavioral analysis focus groups in order to gauge public sentiment, to the development and deployment of custom media products, CLO Enterprises is a premier provider of strategic communication and media support services. For additional information about CLO Enterprises, please visit the CLO Enterprises website at www.cloenterprises.com
CLO Enterprises, LLC
CEO – Sonja Collier-Owens
President/COO – Charles Owens
Slogan: 
Local Feel, Global Appeal
Phone:  757-372-8634
Email:    enterprisemediagroup@gmail.com
Visit Us: