Lifevantage
Helping people achieve healthy living !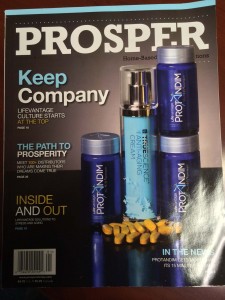 Imagine a product with the potential to change the world stuck on a retail shelf with its story untold. This was Protandim's beginning, but not its end. While Protandim sat mixed with trendy vitamins and other nutritional supplements in the retail world, a group of visionary individuals were preparing the way for Protandim's story to reach thousands of people.
Thanks to the innovative and breakthrough research of Dr. Joe McCord, former Chief Scientific Officer and the scientist behind Protandim, Protandim had its moment of fame when it appeared on ABC "Primetime" in 2005, propelling the product and the company into the national spotlight. U.S. retail sales of Protandim boomed momentarily, but the product was quickly lost again in the glut of nutraceutical products on the shelf. Although familiar with the product, retail store clerks didn't have the proper motivation or knowledge to share Protandim's full story.
In a bold and daring move, LifeVantage® removed Protandim® from retail shelves and in 2009 implemented a network marketing business method better suited to distribute Protandim and share its story. It was a new beginning for LifeVantage.
Today, LifeVantage is a burgeoning science-based nutraceutical company dedicated to helping people achieve healthy living through a combination of scientifically validated products and an attractive business opportunity. We help people become better, creating and living a legacy, and living a life of purpose by helping others improve their physical and financial health.
In a way, Protandim acts much like LifeVantage: they both help people to become better. Protandim, the Nrf2 Synergizer, works to help your body do what it is already programmed to do. At LifeVantage, we're working to help you become better, to maximize your potential using the traits, talents and unique genetic characteristics that make you the person you are deep inside.
Our team of dedicated professionals stands ready to help you change your life. We're with you every step of the way, supporting you as you share LifeVantage products and the LifeVantage business opportunity. We are here to help you build your team and make yourself, your life and the world better.
Science is the basis of everything we do.
We say it over and over again: LifeVantage is a different kind of company. It's evident in our people, our products and especially in our science. Our science is our foundation. Our science is one of the things that sets us apart from all the rest.
At LifeVantage, true science is a priority.
Throughout its history, LifeVantage was honored to have Dr. Joe McCord, a world-renowned scientist, co-discoverer of superoxide dismutase and the pioneer of Free Radical Biology, leading the scientific efforts of LifeVantage products. Dr. McCord is at the forefront of today's cutting-edge research and new discoveries related to the groundbreaking new science of Nrf2.  We're proud of the scientific studies that back our claims. We're also proud that our scientific studies are peer-reviewed and published.
And we're pleased to hold patents on Protandim, the most powerful Nrf2 synergizing supplement on the market. This makes its distribution an exclusive privilege of our independent distributors.
Oxidative stress, generated through the process of living life (eating, sleeping, breathing, exercising), is inevitable for everyone. But LifeVantage has the solution: Protandim, the Nrf2 Synergizer®, the most important dietary supplement of our time. Comprised of natural plant ingredients, Protandim is a patented, science-based formula that has been researched, tested and validated by renowned universities and institutions. It is the only supplement clinically proven to reduce oxidative stress in humans by an average of 40 percent in 30 days.
Protandim activates Nrf2, which communicates with cells, instructing them to do what they're already designed to do: up-regulate "survival genes," genes that enable cells to survive in the face of stress from free radicals and other oxidants, and down-regulate other genes to help the body function at an optimal level.
A Powerful Formula.
TrueScience Anti-Aging Cream provides the latest skin care technology. Its powerful anti-wrinkle formula boosts six skin-rebuilding essentials and contains the 11 ingredients effective in improving skin tone, texture and appearance. Unlock the science of anti-aging and unlock the secret of a younger-looking you with TrueScience Anti-Aging Cream.
What Is Canine Health?
Quality of Life for Man's Best Friend.
He's your companion, your friend and your playmate. Your dog is part of the family. That's why we've introduced LifeVantage® Canine Health, a supplement formulated to preserve your relationship with the dog or dogs you love.  Reducing oxidative stress in dogs may help the problems associated with normal aging in canines—decreased social interaction, loss of prior house-training, sleep disturbance and decreased mobility.
 The combined active ingredients in LifeVantage Canine Health may provide dogs with the opportunity to be more active and involved in everyday life and family activities.
Contact: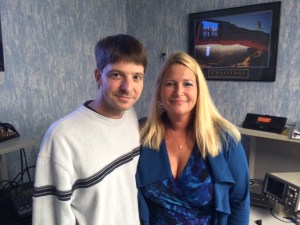 Dainan Gibson
Phone : (540) 840-2309
Email : <gibsonmarketingllc@gmail.com
Web :     www.mylifevantage.com