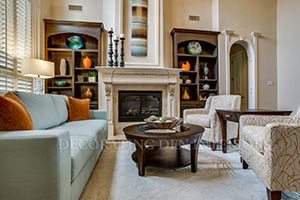 WHY CHOOSE DECORATING DEN
From the paint color to the furniture, rugs to window treatments, every choice you make for your home impacts the overall look and feel. Make sure your home reflects your style and taste by seeking the help of a professional interior decorator.
Decorating Den has been creating beautiful rooms for 45 years. Whether your style is traditional or modern, rustic or luxurious, Decorating Den's design professionals have the experience to help you choose the products and design that suit your style and your budget.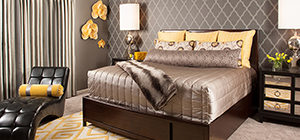 Free In-Home Design Consultation
Call today to schedule your free in-home design consultation. Together we will tour your home and discuss your design ideas and challenges. We will work with you to determine a budget that accomplishes your decorating goals. Because our consultation is complimentary, your budget is just focused on the products necessary to achieve your design.
Extensive Product Catalog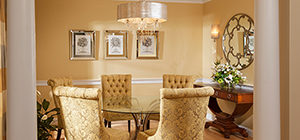 Our extensive variety of products means we can satisfy almost any budget and stretch your decorating dollar.
Products include:
window treatments
upholstered furniture
floor coverings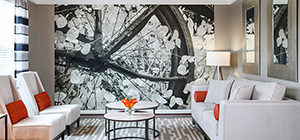 bedding
closet and storage solutions
accessories
wall coverings
About Angie Lowry

An accompished designer, Angie has spent the last twenty plus years living the company bi-line of "Making The World More Beautiful – One Room At A Time." During this period she has received countless awards for both design and sales achievements. She has received decorating awards at both the Homerama and Parade of Homes Shows across Hampton Roads. Her work has been published both locally and nationally. Continually striving to be the best, Angie constantly both attends and gives workshops and seminars. She also regularly travels to industry trade shows in High Point, Atlanta, Dallas, Las Vegas or wherever!

Decorating Den Interiors proudly serves Chesapeake, Hampton, Newport News, Smithfield, Suffolk, Jamestown, Williamsburg, Franklin and surrounding areas!

Contact us today at 757-356-0082 to schedule your free in-home consultation.
Or Email: alowry@decoratingden.com
Or Visit: http://www.decdens.com/deccer8/
"Like" us on Facebook!  www.facebook.com/deccer8