Ezra and Emily are a dynamic husband and wife team serving in the wedding industry since 2001. In 2010, E and E Special Events downsized from a full-service "One-Stop" offering catering, decor, planning, cakes, and music services to what they love and do best, CAKES AND DJ/music. They have had the privilege of working with many wonderful couples.  Ezra and Emily have been married since April 2002 and absolutely LOVE meeting new couples as they start their lives together.
About the Cake Artist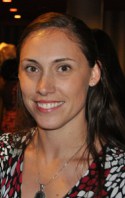 Emily started baking cakes as a child. It all started with Emily watching her Grandmother create delicious desserts, then experimenting at home. After graduating from High school, Emily joined the Marine Corps as a chef/baker where she first started to learn to construct large works of art for the Marine Corps Birthday. She also met the love of her life (Ezra).
Her passion continued to grow. In 2001 after honorably serving for 4 years, Emily and Ezra started the business. Emily continued to gain experience by taking specialized classes with some of the top cake designers such as Buddy Valastro, Kerry Vincent, Bronwen Weber, Betty Van Nordstrom, Cake Diva, and many more. Her natural artistic talents and her ability to use power tools has made Emily one of the most sought after Cake Artists in the area.
Emily would love to meet you and create a breathtaking work of art for your Wedding or special event. Give her a call to schedule a cake tasting and design consultation.
About the DJ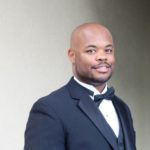 Professional Musician and DJ, Ezra is not your typical DJ. His love for music has lead him to pursue music as a career. Ezra holds a degree in Instrumental Music Education from Old Dominion University.  In addition to being the co-owner and primary DJ for E and E Special Events, Ezra is currently a high school band director. As a DJ for over 20 years, he began as a teenager with a pair of Technics 1200 turntables and records, playing music in front of very large crowds.
Over the years he continues to keep up with advances in DJ technology. Now using digital media, Ezra still stays true to his years of experience as a musician and DJ.
Ezra understands that all events are not alike, and he wants you to have the event that you have always dreamed of. From a relaxed, intimate setting to a fun filled night of dancing, Ezra has the ability and experience to steer the atmosphere of your event in your desired direction.  His extensive experience as a Master of Ceremonies enables him to make all necessary announcements and keep the event on the specified timeline.
E and E Special Events
Emily and Ezra Washington 
Call: 757-512-4335
Email: eespecialevents@gmail.com   
On the Web: www.eespecialevents.com