Dynamic Health Resources
Neurotransmitter deficiencies, in particular serotonin deficiency, is a key factor to many pain and mood conditions such as MIGRAINE,  depression, anxiety, insomnia, fibromyalgia, weight management, Celiac Disease, compulsive disorders and the list goes on. Dynamic Health Resources is a disease management company, focused on the prevention of serotonin deficiency related diseases. Through supplementation, dietary coaching, and education, our staff seeks to help individuals manage, and often alleviate, symptoms that are associated with serotonin deficiency.
Dynamic Health Resources received a US Patent on SeratoninTM   specifically for migraine prevention in 1997; not a easy task. DHR partnered with Allergy Research Group (ARG) to produce and distribute SeratoninTM.  ARG is a well established nutritional company in business for over thirty years.
Is Your Body Running Low On Serotonin?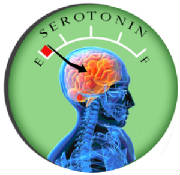 We believe that we have a responsibility to cultivate the best relationships possible with our clients, clinicians, coaches, partners, suppliers, and our community.
We believe that different people bring different gifts and perspectives to the team and that a strong team is founded on a variety of gifts.
We believe that competence is an essential means of sustaining our mission in a competitive marketplace.
VISION
To inspire and empower individuals, healthcare practitioners, health plans and all those we serve with a mission of responsibility by sharing our knowledge, time and talents.
To develop strategic partnerships that will enhance the viability, credibility, profitability and international network to distribute our knowledge and products.
Disease management is an exploding industry, partly driven by rising medical care cost and insurance premiums. Our vision is to take disease management to the next level – DISEASE INTERVENTION – the next generation of disease management.
Dynamic Health Resources

Corporate Landing Medical Center
1232 Perimeter Parkway * Virginia Beach  * Virginia * 23454

Phone: (757) 721-7781
 Fax: (757) 821-0244