Fitness Together 
Hello my name is Mark Carrier and my wife and I are the proud owners of two small family businesses "Fitness Together". We are Located in Norfolk (Ghent) and Chesapeake (Great Bridge).
Fitness Together "1 Client 1 Goal 1 Trainer" is our passion and brand!
Fitness Together is not a big box gym! We offer personal private 1 on 1 training in the privacy of your own studio room. Our clients reap the benefits of having a certified personal trainer customize resistance training program, cardiovascular training programs, and nutritional programs to help them reach their health and fitness desires and needs. It's a life style change we offer! Fitness Together is all about our clients and focusing on improving their quality of life, in a safe non-intimidating environment!
I call it the tripod of Fitness! We always focus on Nutrition, Cardiovascular, and Resistance Training.
We customize individual nutrition and exercise plans to tackle, obesity problems, blood pressure issues, cholesterol problems, high stress issues, lack of energy, difficultly sleeping, self esteem issues, rehabilitation, and many other physical problems related to poor nutrition, lack of exercise, and a busy unforgiving schedule.
Most of our clients have allowed their career, family, and other activities to take priority in their life, therefore neglecting themselves.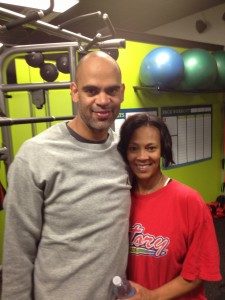 Testimonial: Daniel Banister
My wife and I decided to give a personal trainer a shot,  being that we do not have we the discipline to work out on our own.
Fitness together fit the bill. Their Gym is just the right size. Your workouts are not on display for everyone to see like other fitness centers. The workouts are efficient, 45 minutes of a custom routine that fits your individual needs.  We have been going there for about a year. Within the first three months I lost over 30 pounds and 3-4 inches around the waist. I have had all the health and energy benefits from losing weight but, what I most proud of is that I along with Fitness Together  have been able to keep the weight off. The Staff is professional and caring! I recommend Fitness Together to all my family, friends and Colleagues.
At Fitness Together we teach and support our clients in making the right choices! The right choices to help them reach their health and fitness desire and the disciplines required to maintain a healthy lifestyle in order to live life to its fullness. Image feeling good about the way you look and the way you feel. It doesn't matter if you're a teenager or in your eighties. A solid exercise program at Fitness Together under the guidance of a certified personal trainer will improve your quality of life!
We are more than a place you go just to work out. Our customized programs are specifically designed to yield results in the privacy of your own studio room! We are not a gimmick! It's going to take commitment, determination, hard work, and focus but if you make the commitment to yourself we will help you transform your body and life.  
Fitness Together has successfully work with teenagers, young adults in their 70,s and 80's and everyone in between. We have worked the person who has always lived a sedentary life and the athlete who desires to improve their stamina, endurance, and performance.  
We work closely with people who don't want to be on display in a big box gym. Our clients want to maximize time spent exercising! Our environment at Fitness Together is professional, motivating, encouraging, safe and non-intimating.  We work people who are busy, professionals, Moms and Dads, Grandpas and Grandmas, people who have unpredictable schedules, who can't afford to waste time, but desperately need to be involved in a solid exercise program.
Each room is equipped with state-of-the-art- equipment. At Fitness Together we push our clients, motivate them, hold them accountable, and track their success through detailed Fitness Assessments which are conducted every 6 to 8 weeks.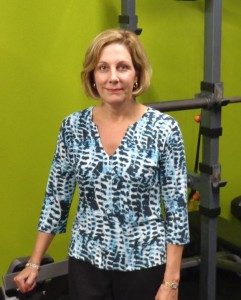 Testimonial: Mari Hurd
I have been training at Fitness Together since August 2010.  I truly look forward to my gym time.  The staff are true professionals  – dedicated to a realistic approach to fitness and more importantly, a good experience on ones journey to health and well being.  My trainer  is more of a health and lifestyle coach rather than just a personal trainer. We set and meet weekly and monthly fitness/nutrition goals. NO EXCUSES!!! I am a 53 year old female and frankly, I am in the best shape of my life.
I urge you to give Fitness Together a call. You won't be sorry!
We have two locations serving Hampton Roads:
Visit our Website and meet the Fitness Together team
350 West 22nd Street Suite 102 Norfolk VA (Ghent) 757-228-5310 – www.fitnesstogether.com/norfolk
940 Cedar Road Suite 110 Chesapeake VA (Great Bridge) (757) 410-8133 – www.fitnesstogether.com/greatbridge
Call today and schedule your complementary Fitness consultation with Mark or Marti Carrier, Hampton Roads Fitness Experts!