Frank Sings Frank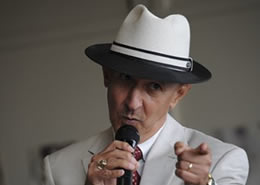 Frank Sings Frank is a premiere singing and entertainment act perfect for weddings, anniversary parties, corporate events and more! This one man act starring, Frank Cubillo, will take you back to the grand Sinatra-style age of music! Listen to clips of Frank here, Is that Sinatra or Cubillo? Impersonation so good, sometimes even we can't tell the difference.
A native of Brooklyn NY, Frank Cubillo is the "voice" and "energy" behind Frank Sings Frank, a new Frank Sinatra-style singing/entertainment act that is hitting the local scene in South-Eastern Virginia's Hampton Roads. He's perfect for weddings, anniversaries and private parties. Hear Frank sing!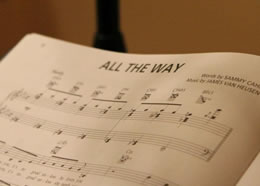 Frank recently retired, as a Colonel, after serving over 37 years in the U.S. Marine Corps. He has been singing all his life, is a cantor and   member of the Church of Ascension Choir in Virginia Beach, and  a self taught Frank Sinatra aficionado who has over several years learned to sing and perform over 180 of Sinatra's hits.
Frank has performed all over Hampton Roads at Restaurants, Senior Living Communities, private parties and WWII Air Shows in Virginia Beach (and in Reading , PA ). He is a "prefered vendor (performer) at the Yacht Club at Marina Shores (Va Beach) and Show Bride (wedding professionals) Chesapeake , VA. For the past three years, Frank was a featured entertainer at the Virginia Beach Oceanfront as a performer with "Beach Street, USA". Frank now has two CD's he's recorded at Ripple Studios, Chesapeake , VA.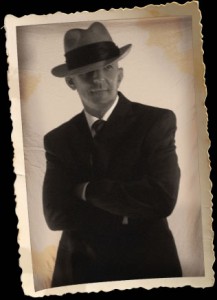 FRANK CUBILLO
Singer / Entertainer
Email : frank@franksingsfrank.com
Web :  www. franksingsfrank.com