LESSONS FROM THE BACK OF THE STORE
Life Lesson I Learned from My Parents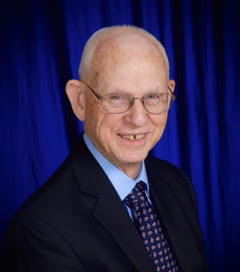 Gerald Briscoe was born in Ottawa, Kansas, on December 8, 1932, at Ransom Memorial Hospital. He Graduated from Ottawa High School in May of 1950. After spending three years in the Navy, he entered the Pharmacy School at Kansas City School of Pharmacy in January 1954. He transferred to the University of Kansas in September of 1955. He Graduated in June 1958.
"We all need mentors in our lives, who have already done what we want to do or become what we want to become and are willing to guide us through the process of accomplishing the same thing. We need mentors in all areas: business, home, social, physical, financial and spiritual. Mentors are always willing to add value to other people's lives, if these people are willing to take their advice to heart and apply that advice to their own lives. If you follow their advice and it doesn't help, they are willing to work with you to find out why and help you read just."
You Can Order Your Copy Today
On Amazon !