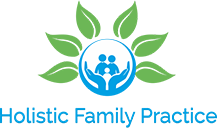 Our Mission is to provide affordable natural health care for all those seeking alternatives to conventional practices
We believe that people would choose a holistic approach if given an affordable option. With health care prices rising and health decreasing people need to find solutions to help them to prevent disease instead of focusing on managing and curing diseases. Holistic Family Practice serves families in an effort to educate, motivate, and inspire everyone to maintain their health. We believe health begins with a healthy mindset, eating a balanced healthy diet, detoxifying the body regularly, and support nutrients that may be lacking in the system. Our naturopathic medical approach is designed with you as an individual in mind, supporting you in your self-healing journey.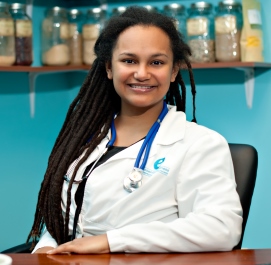 Dr. Erica Steele, DNM ND, is a naturopathic and holistic doctor in Virginia Beach, VA who has been treating patients for 15 years in natural healthcare. Dr. Erica holds her Doctorate in Natural Medicine and a Doctorate in Naturopathic Medicine from the University of Natural Medicine located in San Dimas, CA. Dr. Erica prides herself on being a patient advocate for natural health and wellness. She has a vast understanding of human biochemistry with a subspecialty in functional and integrative medicine in Virginia Beach and is a homeopathic practitioner working with patients on biochemical imbalances and restoring patients to functional ranges of health. Dr. Erica is originally from Southern California and has trained with hundreds of healers, doctors, and natural health specialists to hone her skills as a healer.
Dr. Erica holds a Bachelors in Natural Medicine, has undergone Gross Anatomy training at the University of South Florida School of Medicine, and is currently working on her second Bachelors Degree in Alternative Medicine through Everglades University. She began in natural medicine as a Nationally Certified Massage Therapist for over a decade and specialized in chronic pain, sports injuries, and post surgery. Now she evaluates laboratory panels for nutrient deficiencies and accumulated toxins in the body. She works to treat and heal patients on all levels of self: emotional, spiritual, mental, and physical healing, all wounds and their appendages. She was also raised by her mother who is a practicing Native American Spiritualist and Shaman with a deep understanding of holistic healing. She is vigilant and passionate about bringing essential wellness to all those who choose natural medicine as their path to healing and thus building the Essential Wellness Center to all those seeking natural health solutions.
Health Benefits
Benefits of long-term Holistic Health Care
Better Sleep

Reduction of Symptoms

Strong Immune System

Healthier Eating Habits

Overall Health & Wellbeing

Improve Blood work

More Energy

Sense of Calm and Reassurance

Healthy Heart

Healthy Weight Loss

Confidence

Increased insulin sensitivity

Healthy Weight Gain

Healthier Lifestyle

Improve digestion

Improve general health

Anti-aging support

Lower toxicity; deliberate and safe, effective detoxification practices

Improve sexual stamina

Improve Diet

Improve elimination

Reduce stress/support mental health

Prevention

Clear Skin

Reduce allergies and allergic response
Holistic Family Practice is a Naturopathic and Functional Medicine clinic in Virginia Beach that is designed with you in mind. We help people heal from chronic disease by treating causes rather than addressing symptoms. We work to balance a person's mental, emotional, spiritual, and physical well being by working with them as a whole and unique person. Our loving and safe environment is fully supportive to all healing processes

.
Holistic Family Practice
Dr Erica Steele DNM ND
 757-685-4325 office
Info@holisticfamilypracticava.com