Our Mission:
At IMAGE we are committed to excellence. Our goal is to provide our clients with prompt delivery of experienced, qualified and talented individuals who will share and help achieve the client company's desired 'image."
At the same time, we serve our applicants and employees with the same dedication in helping them find the company where they, as individuals, will achieve their desired "image."
For our clients, our applicants, and our employees –We work for your success!
Specialties
At IMAGE we work for the benefit of both the
employee and the company. We know the value
of partnering with our clients and our employees
to enrich work relationships.
Your IMAGE is ours to fulfill.
Our Staff:
Most people who gravitate to the staffing industry have an inborn desire to work with people. The IMAGE staff has one important difference – we work to benefit people – both our clients and our applicants. We are not satisfied unless we have succeeded in filling every opening with the best candidate we have available and ensuring the satisfaction of both the client and employee.
Our account managers interview and screen all of our applicants, market our services, fill the job orders and work hard at maintaining the happiness of both our clients and our employees.
We are constantly working to do everything we can to bring our employees and our client employers together for a mutually beneficial and long-lasting relationship.
Each of us possesses the experience, personality, and drive to accomplish this goal:
We work for your success
Account Manager, Tiffany Bolden-Lewis joined IMAGE as a temporary employee in 2004. She worked in a number of temporary administrative positions before leaving the area, returning to IMAGE in 2007. She also serves as our IT manager. Tiffany holds degrees in Computer Science and Business Administration from American Intercontinental University.
Account Manager, Jessica Desmond joined IMAGE as account manager in 2008, with excellent administrative, finance and sales experience. In addition to keeping busy as an account manager, Jessica also manages our Adopt-A-Student community program and our weekly email to businesses, ImageMail. Jessica is our go to for all matters of grammar and composition. She majored in History at St. Mary's College in Maryland.
Administrative Assistant, Debi Youngs joined IMAGE in 2010 after a career in sales and customer service. Debi relieves the account managers of administrative responsibilities so they are free to interact with our clients, candidates and employees.
Owner/General Manager, Cheryl Youngs turned her career in human resources and staffing into a successful business venture as Image Services, Image Making Resumes, which evolved into IMAGE SERVICES Staffing.
We enjoy our jobs, our clients, and our employees.
Our History:
Established in 1989.
IMAGE Services knows staffing. We have 50 years experience in staffing and human resources. We know the area and understand what businesses need. As a locally owned company our clients can count on every dollar spent  with IMAGE going back into the local economy. IMAGE promises world-class delivery of optimal talent, prompt professional follow-through from start to finish, providing skilled employees for virtually any type of position in all industries. Our testing program gives us the power to identify and select the most talented candidates and employees. Every applicant goes through a comprehensive interview where the employees desires are as important as their skills and experience. At IMAGE we are working for the benefit of both the employee and the client. We make your time, your effort, your needs our number one priority.
We know the value of partnering with our clients and employees to create experiences that enrich relationships.
We work for your success!
The essence of IMAGE SERVICES Staffing began when the owner and current general manager went to work for the Office Services Division of Aetna's Casualty Insurance and Surety branch office in Norfolk, Virginia. She was soon offered the position of Personnel Coordinator where she managed all human resources activities for the 90 employee branch.
Leaving Aetna after 7-1/2 years, she worked as an office manager/bookkeeper for a couple of years until she took the opportunity to get into the "temporary services industry." She established IMAGE SERVICES, Image Making Resumes, a professional resume service, and opened IMAGE SERVICES Staffing (CGY, Inc., incorporated in 2001.)
IMAGE SERVICES has enjoyed consistent growth throughout Hampton Roads achieving a wide range of clients in diverse industries.
Jessica Desmond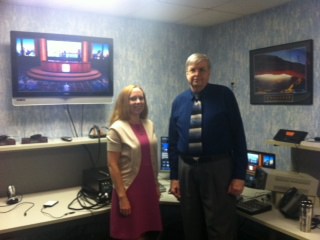 Account Manager
IMAGE SERVICES Staffing
464 Investors Place Suite 106
Virginia Beach, VA 23452
Jessica@imageservicesstaffing.com