Magee Rosenblum Plastic Surgery Group
Dr. Kaplan has been in practice in  Hampton Roads since 1987.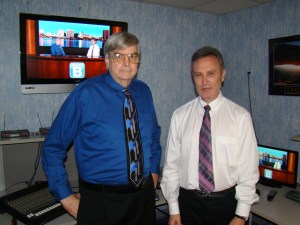 Originally a native of Johannesburg, South Africa, he immigrated to the United States in 1977 and was granted citizenship in 1983.  Prior to coming to the U.S.A., Dr. Kaplan completed his medical school training at the University of the Witwatersrand in Johannesburg, and his internships in both Internal Medicine and General Surgery at the Johannesburg General Hospital. He completed a senior internship in Plastic Surgery at Baragwanath Hospital before entering the South African Medical Corp for his compulsory military training. While in the South African Army, he served in a 500 bed Mission Hospital in Bophutatswana and subsequently took part in the emergency treatment of injured troops and helicopter evacuations in Angola and Namibia, during the conflict against Castro's Communist Insurgency in Southern Africa.
In the United States, he first completed a Surgical Internship at the Wilmington Medical Center in Delaware before going on to complete a full residency in General Surgery at Temple University Medical Center in Philadelphia. He was granted Board Certification in General Surgery in 1983.  He then went on to complete a residency in Plastic Surgery at the Eastern Virginia Medical School in Norfolk and was granted Board Certification in Plastic Surgery in 1985.
Subsequently, he undertook additional Fellowship training in Microsurgery at the University of Louisville in Kentucky, before going on to become the Christine Kleinert Fellow in Hand Surgery at Jewish Hospital, again, at the University of Louisville. He has as well, Board Certification in Hand Surgery.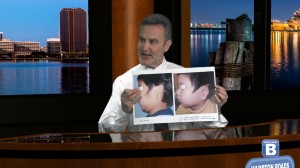 Over the years Dr. Kaplan's practice has evolved from almost totally reconstructive to a mostly cosmetic practice that still, nevertheless, includes a large number of children with congenital hand and ear deformities. The sculptural nature of ear and hand reconstruction continues to interest him while at the same time, the evolution and revolution that has occurred in the art of cosmetic surgery has fascinated his artistic temperament. He is on the forefront of the very latest techniques in facial rejuvenation, having recognized the need for limited downtime and subtlety in execution of the myriad procedures now available to patients that were not available even a few years ago. The sculptural quality of body contouring and breast surgery also falls well within the scope of a sculptor, although the medium of human tissue requires more than simply being able to convert 2D to 3D, as with clay. Fortunately, his many years of complex training in General and Reconstructive surgery have paid vast dividends in the care and management of the Cosmetic Surgery patient. Having a very keen eye for detail and artistry, and understanding the complexities of the human body's responses to surgical trauma, means low complication rates and "getting it right the first time."
Norfolk, Chesapeake and Newport News: 757.627.6700

Virginia Beach: 757.496.5556