In addition to plastic surgery procedures, we also offer spa and laser services at The Downtown Spa and Laser Center.  We invite you to explore the spa and laser services that we have to offer.
Laser Hair Removal
Now men and women alike are making unwanted facial and body hair a thing of the past – thanks to the Cutera CoolGlide Laser. No more painful waxing, electrolysis or razors!
Treatments are offered in packages of five and must be done four to six weeks apart.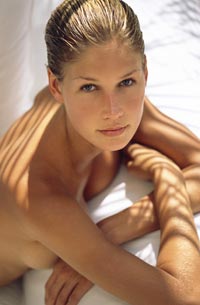 Want to be hair free for the spring and summer?  Fall or winter seasons are the ideal time to begin hair removal treatments!
Master Aestheticians and Certified Laser Technicians:
Cosmetic procedures include surgical or non-surgical treatments to improve the appearance of the face and entire body. In general, cosmetic plastic surgery may be recommended for healthy individuals with a positive outlook and realistic expectations to alter physical features or reduce the visible signs of aging.  The decision to have cosmetic plastic surgery should be motivated by personal desire — it is your choice.
Explore our procedures and feel free to contact us if you have any questions.
Contact Us !