Koehler Books
Köehler Books works with literary agents, established writers and emerging authors with promising work. We provide print/digital solutions as well as Ebook First publishing. Our target  genres include contemporary women, young adult, mystery/suspense/thriller and romance, as well as how-to and self-help works of non-fiction. Our work is distributed by Ingram Publisher Services.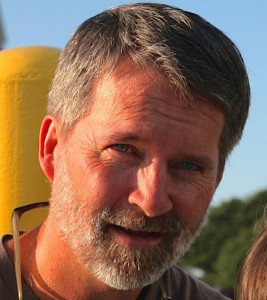 John Köehler – President & Publisher. John is an award-winning designer, entrepreneur, ministry volunteer, and author of five books. A 1980 graduate from Virginia Commonwealth University with a BFA in Communications Arts and Design, John went on to graduate studies at George Washington University in Washington, D.C..After stints as art director at several Washington-area ad agencies, John started Koehler Studios Inc. in 1993. He sold the company in 2010 to work full time on book publishing. John is a past president of the local Ad Club and is a member of The Noblemen, a fundraising group for kids. He also served with Young Life Capernaum in Hampton Roads, a ministry that serves kids with disabilities. John received international acclaim in 1991 as Boomerang World Championship in Perth, Australia. He was also a member of the Foster's Boomerang 2000 Team, a touring troop that taught major league football and baseball athletes, and others, the gospel of boomerangs. In 2005, John published his first book, Bipolar by Koehler, about living with bipolar syndrome. Since then, he has given many talks to help people understand or survive the illness. In 2007, Koehler published Benjamin: the Road to Capernaum, a novel based on a crippled man in the Bible who was healed by a certain Jewish rabbi. His third book is My Inflatable Heart, a series of short stories about Capernaum and life recollections. John's fourth book, The Case of the Russian Maids, is the first of three murder mysteries that take place in Virginia Beach, part of the Beach Murder Mysteries. There are now a total of five books in the collection, including Stephen March's Hatteras Moon. Koehler's current book, Billy Blue Sky, is the story of a 10-year-old boy with Down syndrome who mysteriously receives the gift of healing. It launched January 2013.
How We Work
The following checklist and timeline are intended to show you what needs to be done in order to publish your book, as well as the approximate amount of time required for each step. Release times vary and depend whether a title is to be included in an Ingram Publisher Services seasonal catalog. These times are shown as a guide, not an absolute.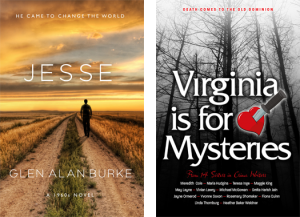 John Koehler – President     
Contact : (757)289-6006
210 60th Street
Virginia Beach VA, 23451