Paul R. Hernandez –  Powerful Legal Support Working For You !
Norfolk, Newport News, and Roanoke, Virginia
If you have been injured in an accident caused by the  negligence of another, you are most likely facing a series of medical,  financial, and emotional burdens which may seem overwhelming. Fortunately, you  will not have to go through this difficult time alone. The Virginia personal  injury lawyers at Kalfus  & Nachman are here to help make sure you receive the compensation you  need to stay afloat and provide for your family while recovering from your  injuries.
Serving Virginia and NC since 1979, Kalfus &  Nachman has helped thousands of clients obtain fair settlements for their  injuries. We will provide you with highly skilled and aggressive legal representation  in order to prevent insurance companies and large corporations from unfairly  denying you the compensation you deserve.
Our Legal Philosophy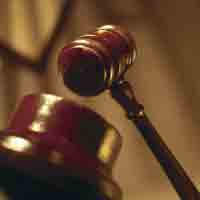 At Kalfus & Nachman, we believe that high levels of  personal service and attention are the cornerstone to exceptional legal  representation. When you work with our lawyers, we'll be there for you every  step of the way. We will always work with you one on one, carefully listening  to all of your questions and concerns, to make sure that our representation  caters to your unique individual needs.
We understand that by cultivating a close personal  relationship with you, we can more effectively handle your claim to your  satisfaction. This emphasis on personal attention is the reason we have been  able to consistently provide our clients with first rate legal results for 30  years.
Our goal is to thoroughly and meticulously handle every  aspect of your legal claim so that you can focus your energy on recovering from  your injuries. Our talented legal team will always be there to answer your  questions, and we will keep you informed of any developments in your case. When  you work with Kalfus & Nachman, you can be confident that you are in good  hands.
A Full Service Law Firm
Kalfus & Nachman is a full service law firm with law  offices in Norfolk, Newport News and Roanoke. Leading with over 50 years experience  and unparalleled legal expertise, we possess the skills and background to tend  to all of your legal needs in a variety of matters, including:
Business and commercial transactions

Real estate

Tax

Estate planning

Motorcycle Accidents
Our firm handles cases involving auto accidents, trucking  accidents, wrongful death, nursing home negligence, professional negligence,  premises liability, defective products, and social security  disability.
Time is of the essence in personal injury claims. The sooner  we begin working on your case, the sooner you will receive the compensation you  need. Please contact us today so that we can start building your case while the evidence is fresh.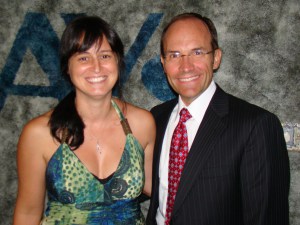 Paul R. Hernandez
Licensed in VA & NC
Kalfus & Nachman, P.C.
870 N. Military Highway, Suite 300
P.O. Box  12889
Norfolk, Virginia 23541-0889
(757) 461-4900
(757)  461-1518(Fax)
prh@knlegal.com