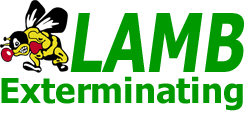 Lamb Exterminating Inc is a full service complete green pest control company owned and operated by Chris Lamb that has served the Gloucester, Kilmarnock, and Williamsburg areas since 2002. We are a small company priding ourselves on quality control and customer service, and we strive to be the best at what we do for every client. Chris and his staff would like you to recommend us to your friends and neighbors with pride and confidence. Our business has grown over the years, primarily by word of mouth, to include clients that comprise the county of Gloucester and many area businesses, as well as residents spanning across the Middle Peninsula and its surrounding communities.
Your Local Quality Pro Company
Lamb Exterminating has been awarded the Quality Pro mark of excellence for meeting industry standards representing the mark of excellence in pest management. Quality Pro companies are committed to providing customers with the highest quality services. Customer satisfaction is our primary goal and we deliver this service by hiring top-notch employees and clearly explaining all of our practices.
Licensed Contracting Work
We are proud to be able to offer licensed contractor services to our clients. Many times a little repair is the best treatment for a pest problem. But we can do more than that! Lamb Exterminating is able to meet all your contracting needs – from leaking pipes to a new roof.
Our contracting services include:
·    Handy Man Services
·    Painting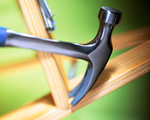 ·    Roofing
·    Masonry
·    Tiling
·    Electrical
·    Plumbing
·    HVAC
We offer Free Estimates and our turnover time will be met with promptness!

The words "pest control" and "the exterminator" used to bring to mind a person who would come to your house with a tank on his back to spray harmful chemicals in and around your home, doing his best to stop the unwanted pests from entering. Little thought was given to the products used and possible harmful effects they could cause.
Much has changed over the decades. Your family, your home, and your world are important to you, and you want to keep them safe. So do we. Before Lamb Exterminating treats any pest problem you have encountered, we take the time to send in one of our experienced and knowledgeable representatives to perform a comprehensive and thorough inspection of your home – all of it, from attic to crawl space. Often times a problem can be reduced or eliminated with a little clean up or minimal home repair – such as a blocked rain gutter that allows moisture to build around your foundation, which can lead to an ant problem, or a new hole in the crawl space you were not aware of.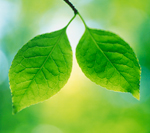 If treatment is necessary to fight the problem, we have a full line of botanical products we use that work as well as conventional synthetic products currently on the market. These botanicals are highly effective against a wide variety of both indoor and outdoor pests, and can provide extended residual protection with no known pest resistance to botanical's active ingredients.
What does this mean to you? It means you can rest assured that the products used around your home and family are safe for both you and the environment, while being equally effective against whatever is "bugging" you.
Contact Us
LAMB Exterminating Inc.
We look forward to the opportunity to serve you.
Please contact us to request services or for more information.
Middle Peninsula
Peninsula
Email