"The Motivator" Lynetta Jordan"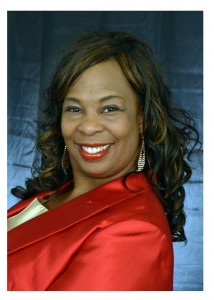 is a dynamic motivational speaker, inspirational author and fabulous life coach who energetically motivates the masses at corporate, college, church, and community events. A national elevator speech competition winner, she also coaches professionals to connect and communicate with confidence so they can Step Up, Speak Up, and Stand Out in the Marketplace!
   "The Motivator" Lynetta Jordan catapults women's confidence in God and themselves! A fireball of faith and former college queen who graced the pages of Ebony magazine, she enjoys helping women become go-getters! She is a women's conference speaker and host, national women's magazine columnist, and the founder of Lynetta Jordan Ministries. Her powerful voice has been heard on Rejoice national radio network and her life-changing book, Love Without The Drama (www.LoveWithoutTheDrama.com), was featured on CBN.com and Women.com.
   Currently, "The Motivator" Lynetta Jordan inspires thousands of men and women through media, magazines, her ministry, motivational speaking, and life-changing coaching and empowerment programs. She holds a M.A. from Regent University and B.A. from Elizabeth City State.
University and is happy to call the Hampton Roads, Virginia area home. Connect with "The Motivator" Lynetta Jordan TODAY at www.LynettaJordan.com (or .org) and on Facebook (LynettaJordan), LinkedIn (LynettaJordan) and Twitter @LynettaSpeaks!
* Success, Communication & Confidence Coach!
 * National Magazine Columnist & Radio Feature Host
* Inspirational Author * Women's Conference Speaker & Host
LYNETTA JORDAN'S CONTACT INFO:
PHONE:   1-888–LYNETTA (1-888-596-3882)   
 WEBSITES:   www.LynettaJordan.com & .org
LYNETTA'S  BOOK: www.LoveWithoutTheDrama.com
SOCIAL MEDIA: Facebook: LynettaJordan   
LinkedIn: LynettaJordan  Twitter: @LynettaSpeaks