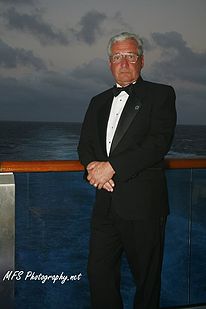 I entered the wonderful world of photography in 1965. Worked the studios of Chicago for 14 years. I was offered a job as Studio manager in High Point, NC. in 1979. After ten years of budgets and HR problems, I decided to go it alone. 1989 was the beginning of MFS Photography. What a refreshing change. I was once again able to express my creativity through quality imaging. I already had a small following of clients. As a manager the one thing I had learned was to control costs through overhead. I have been able to hire additional staff, on a free-lance basis, to fill the needs of any particular job (re: Designers, Computer support, Stylists, Make-up, etc.)
25+ years and still enjoying the challenges of creating images for my clients, increasing their sales, saving precious memories for future generations and knowing that what I have produced is a QUALITY product.
Looking forward to many creative fun filled assignments in the future.
MFS Photography
Michael Smid- Owner

1-888-873-8749
Email: mfsphotography@msn.com