Mills Marine & Ship Repair LLC
Donald G. Mills, President
Donald Mills served his country for three years and is a U.S. Army veteran.  He has over 30 years in the shipbuilding and ship repair industry.  He brings his vast array of knowledge, experience and skill to the company.  His skill levels are only surpassed by his ability to manage people, resolve complex problems and produce results.
Donald's career reflects an untarnished reputation for excellence and on-time project completion during 22 years with Newport News Shipbuilding in positions as a X42 nuclear and non-nuclear Pipe Supervisor, Construction Supervisor that was responsible for the construction and testing of both nuclear and nuclear operating systems and components, Field Planner & Construction Coordinator, as well as a Construction Engineer that supervised multimillion projects in support of ship arrivals/departures, annual dry certifications, and operating systems upgrades and replacements.
 He serves as a mentor to young men and women, in their respective trades as he provides training and direction in their chosen career paths. Mr. Mills has served the City of Suffolk as a Planning Commissioner.  He is also on the Board of Directors of Paul D. Camp Community College and supports the efforts to expand their training programs and facilities into the downtown Suffolk community. He is a strong advocate for Job Corps and the local Work Force Development Programs.
He has been married to his wonderful wife Ernestine for over 40 years; they have three grown children, eight grandchildren and four great grandchildren. Donald and Ernestine were ordained as Deacons on December 2, 2007 at Covenant Community Church where they still serve their Pastors and the congregation faithfully.
Donald G. Mills
President/General Manager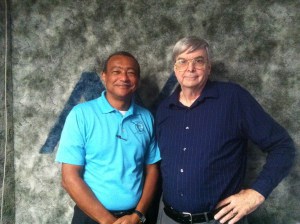 Mills Marine & Ship Repair LLC