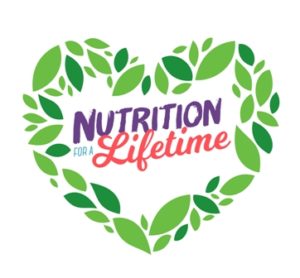 I have been happily married to Mike for 29 years and we have 2 grown children. The Navy brought us to Virginia Beach in 1984. When we first arrived in Virginia, I started getting into weight lifting and found myself signed up for a bodybuilding competition to help deal with stress while Mike was serving our country on a 6-month deployment. This started my love for nutrition and exercise. I went on to become a Personal Trainer and Yoga teacher for the YMCA. Also during this time, I completed 3 half and 3 full marathons. I then decided to go to college and become a Registered Dietitian (RD).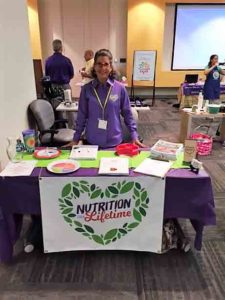 I worked at one of the Sentara hospitals for a few years and soon discovered my love for helping others develop a healthy lifestyle and say good-bye to diets. I am passionate about teaching others about nutrition and healthy living. I have experience in nutrition education with all ages, healthy and chronically ill persons, and have inspired many to make healthy lifestyle choices.
I have a life fueled by mostly plant-based and unaltered foods and am disease free! I teach people to live by the 80/20 rule. Try to eat healthy 80% of the week and enjoy life for the other 20%.
I offer nutrition education to people in their homes or in a group setting. I do monthly nutrition clinics at the Virginia Organic Grocery Store located at the Virginia Beach Farmers Market. I also help people by delivering weekly menus and shopping list delivered to their email every week through my "Recipe Club".
I love to read, crochet, watch football, and tend to my own vegetable garden. I also enjoy visiting the many farmers' markets and buying local produce to cook for my family. Whenever possible, you will also see me out riding my purple Harley Trike enjoying the beautiful weather in Hampton Roads.
Contact info – 
Nutrition For A Lifetime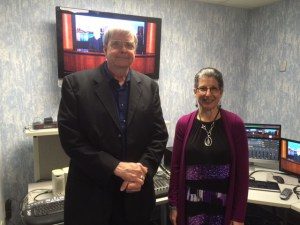 Cathy Bowers, RD , Owner
2501 Windy Rd. Virginia Beach, VA 23455
Phone: 757-288-2195
Email: cbowers@nutritionforalifetime.biz
Website and social media links below.
Cell – 757-288-2195
cbowers@nutritionforalifetime.biz