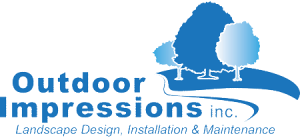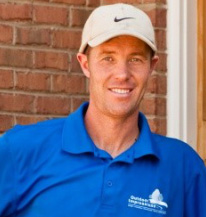 What started as a way to fund a college education soon turned into a journey to follow a passion in the landscaping industry.  Jamie Nisbet started Outdoor Impressions Inc. in 1989 out of a Volkswagen hatchback and his families old lawn mower.  The thrill of creating beauty in the outdoors became the driving motivation to create a lasting company that produces top quality work.  Jamie got a certificate in landscape design from Tidewater Community College to master the "soft side" of the business and then went on to get masters degree from Regent University to learn the business side. 
Through a commitment to deal with every client, vendor, and employee with utmost integrity, Outdoor Impressions grew exclusively by word of mouth through 2010.  It was in the fall 2010 Homearama showcase that the company debuted in front of the public eye by winning gold medals for both landscape design and curb appeal.  Since then Outdoor Impressions won another gold medal at the 2012 fall Homarama as well as gold medals at the 2012, 2013, and 2014 Virginia Flower and Garden Expo.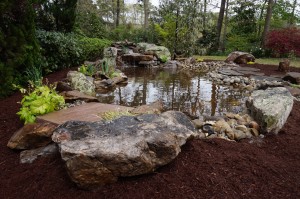 Today, after 26 years of practice, Outdoor Impressions continues its commitment to excellence by remaining a small boutique style landscape service provider where Jamie is able to be directly involved in all the projects the company takes on.  With an emphasis on creating unique and artistic outdoor environment that uplift the soul, Outdoor Impressions helps client find peace and inspiration in their own back yards.
Contact Us
Outdoor Impressions
5040 Ocean Way
Norfolk
Virginia 23518
Phone : 757-724-3787
Fax: 757-282-2999
Email: outdoorimpressions3787@gmail.com