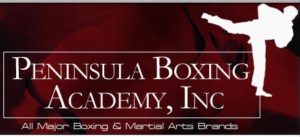 Purpose Of The P.B.A.
The Peninsula Boxing Academy provides a positive alternative by establishing through boxing a positive structured, supportive and nurturing environment for youth ages 12 through 18. Each student will receive the tools, options and
rewards necessary for them to excel to their fullest potential in boxing, academics, as community leaders and role models for their peers. The academy is open to any student with the desire to join. Youth will be accepted into
the program regardless of grade point average. However, each student will be required to pass a physical test and sign a contract stating he/she will improve their lowest grade and will maintain or improve their grade point average while in the program. Each youth will receive group and individual instruction to include the basics through advance boxing techniques, movements and combinations. Each student based on academic need, will be provided tutoring in math, reading and/or any other subject based on the individual needs.
What is Real Boxing?
In 1888 boxing was officially recognized in the USA. Boxing is a skill contest between two people who attempt to hit each other with their fist covered with gloves, while trying not to be hit by their opponent. It teaches you discipline, dedication, how to cooperate and gives you confidence, inner strength. In this program you will learn how to wrap your hands, the importance of warm-ups, proper stance, basic punches, combination punching, defensive, bag punching, advance and retreat movements and how not to get hit.
PENINSULA BOXING ACADEMY, INC.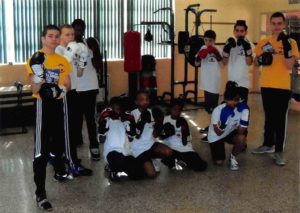 D/W Shopping Center
14346 Warwick Blvd., Suite 448,
Newport News, VA 23602″
Next to Buffet City
At The MMA Center