Phillips & Peters, PLLC
Phillips & Peters, PLLC focuses on the practice of domestic relations law, including divorces, adoptions, custody and visitation issues, child and spousal support, protective orders and wills. 
In addition, our attorneys have significant experience dealing with the unique considerations faced by military service members and their spouses in these areas.  Phillips & Peters have the expertise needed to handle your matter from the day you walk in the door through the completion of your case including any necessary appeals.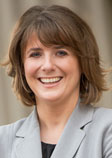 Corrynn J. Peters and Kimberly H. Phillips are certified as guardians ad litem and have significant experience in both the Juvenile and Domestic Relations District Court and Circuit Court acting in such a capacity.  Phillips & Peters, PLLC also handles misdemeanor criminal and traffic matters.
Phillips & Peters, PLLC is conveniently located in downtown Norfolk, Virginia in Norfolk's Towne Bank building overlooking the Elizabeth River.  Our attorneys have experience practicing in all of the seven cities of Hampton Roads, as well the surrounding areas, including Northampton County, Accomack County, the City of Franklin and Prince Edward County.  Our goal is to provide quality legal services to our clients living in the various communities of the Commonwealth of Virginia.
Contact Info
T – 757.320.4133
F – 757.819.4670