Phillips & Peters, PLLC.
Exceptional &  Professional Legal Representation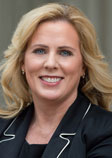 Welcome to Phillips & Peters, PLLC. We are here to serve our clients. We provide exceptional legal representation in a timely, accessible and individualized manner.  In addition, while appreciating that each of our client's needs are unique, we also recognize that each client deserves the same attention and professional courtesy whether we are counseling in our office or zealously representing you in court.
We concentrate our practice in the areas of divorce, custody, support, guardian ad litem matters, adoption, appellate practice, protective orders, misdemeanors, traffic and wills.  Our attorneys have a wide range of experience, including handling issues faced by military members and their spouses in these areas and are anxious to put their expertise to work for you.
Phillips & Peters will help you move forward.
Contact Info
T – 757.320.4133
F – 757.819.4670
Email : kphillips@phillipspeterslaw.com
On the Web: www.phillipspeterslaw.com/