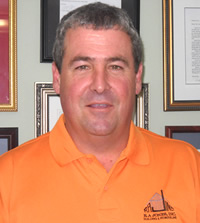 R A Jones, Inc., Building & Remodeling has been improving homes on the Virginia Peninsula since 1983.  A Class A Contractor (VA2701 30814A), fully licensed and insured in the state of Virginia, R A Jones, Inc.  is a member of the Better Business Bureau of Greater Hampton Roads, the National Association of Home Builders, the Peninsula Home Builders Association and the Peninsula Remodelers Council. Providing  a variety of  products such as Accessible Living Modifications, Additions, Kitchen and Bathroom Remodeling, Decks , Design Services, Garages, Maintenance and Repairs, Insurance Restoration, Replacement Doors and Windows and Siding, among others, enables R A Jones, Inc. to be their customer's first call for whatever they need or want for their home.  Over their more than 30 year history they have completed multiple projects for many of their customers.
Operating with a group of key employees, subcontractors who are experts in their trades, and vendors providing the quality products and service R A Jones, Inc. requires, creates a system finely tuned to produce a quality home improvement project.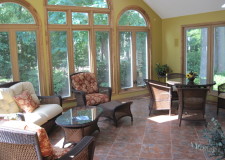 Recognizing the complexity of coordinating carpenters, tradesmen, deliveries, inspections and communications, R A Jones, Inc. uses the scheduling program Microsoft Project.  The program enables them to be proactive in all aspects, track progress, adjust for delays or changes, and see when the work force is available for each part of the job. By careful scheduling any down time between trades and processes is limited, enabling us to produce a quality job in the shortest time possible.
Robert Jones carries the professional designations of Certified Aging in Place Specialist (CAPS) , Certified Green Professional (CGP), and Certified Lead Renovator.   He is also a CertainTeed Master Craftsman.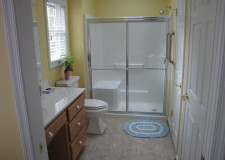 Robert Jones has served on the boards of the Peninsula Housing and Builders Association, the Peninsula Remodelers Council, and the Green Building Council.  Robert was voted the Peninsula Remodelers Council's 2009 Remodeler of the Year.   R A Jones, Inc., Building & Remodeling has received numerous awards for projects submitted in the Peninsula Remodelers Council's annual Show Case Awards.
R A Jones, Inc.
Building & Remodeling
12786 Nettles Drive
Newport News, VA 23606
Phone: 757-930-4494
Fax: 757-930-1176