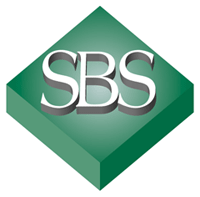 Small Business Specialists
Small Business Specialists began in 1984.  The first accounting system we installed was Dac Easy.  We began with two people and today have grown to 11 part time and full time employees.In 1996, I began learning QuickBooks and quickly transitioned our firm to QuickBooks.  I have been designing complicated company systems and simple company systems since 1996. We teach individuals to use QuickBooks on a one to one basis.  This allows us the time and the attention to create the system they need for their business.
 We offer a variety of accounting services, all tailored to the size and needs of each client. Smaller clients use our quarterly bookkeeping service and some of our largest clients use the outsourced accounting service. With outsourced accounting, SBS becomes the back office handling a variety of tasks including daily bank reconciliations, payroll, accounts payable and accounts receivable.
Tax preparation and planning is a very important part of any business.  We specialize on the time we take to teach, inform and assist with tax planning. Our tax professionals are Enrolled Agents with the IRS meaning like attorneys and CPA's, we have unlimited practice rights. Enrolled agent status is the highest credential the IRS awards. We specialize in taxation must adhere to the continuing education and ethical standards set by the IRS.  
Services Offered:
Corporate and Individual Tax Returns
Outsourced Accounting  
Payroll Processing
Sales Tax, Meal Tax, Admissions Tax Preparation
Reconciling Bank Statements
Assisting with Set up of New Companies
Teaching the use of QuickBooks Accounting System
Set up & Design of QuickBooks Accounting system
IRS & State Audit Representation
IRS & State Collection Issues
Business Consultation
Cloud Hosting Services
Small Business Specialists provides financial services to the entire Tidewater area and beyond. Our goal is to "simplify your life by simplifying your business" and you will find, with just one consultation, that it is possible to focus on your business with the peace of mind that we provide to each and every client! Our qualified and friendly staff will work along side you to streamline your accounting, payroll and tax filings. Just call or email today for a free consultation!
Small Business Specialist 
2697 International Parkway Parkway 4, Suite 4
Virginia Beach, VA  23452
Telephone: 757-301-8388
Fax: 757-301-8389
Visit : sbsvb.com