Glen Starling started his business in 1975 offering home improvement services.  In 1984, Glen and his wife, Linda, decided to concentrate on installing gutters as their only service.  So they set out to find the best gutter system available to offer to their customers.  They purchased the Leafguard system in 1993 and it was the 1st franchise in the Mid-Atlantic region, which covered the peninsula.  They offer a unique, superior product backed by consistent and excellent service.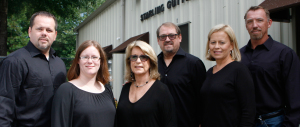 The family business has provided superior guttering products, quality service, and the industry's best warranty to owners of single-family homes, multiple unit dwellings and commercial buildings.  During this time, we have earned an excellent reputation for our quality installations and have gained the confidence of the area's top builders and remodelers. Our number one lead source is referrals.
Starling Guttering, Inc. provides three layers of protection: LIFETIME Cleanout Warranty, LIFETIME Material Warranty and LIFETIME Labor Warranty.  The cleanout warranty and the material warranty are backed by Englert Inc. and the Good Housekeeping Seal.
Starling Guttering Inc. has the only patented one-piece seamless design with no snap or clip on moveable parts to come loose or dislodge due to expansion and contraction; Solid hood with no opening on top to allow debris inside; Eliminates leaves, pine needles and other debris; Designed to blend with cornice and fits fascia without hanging off; Constructed of .032 gauge of aluminum and only leafguard comes with .025 gauge (3×4) downspouts. There are 14 colors to choose from.
At Starling Guttering, Inc., we know that home improvement products and their warranties are only as good as the company that stands behind them.  Our success is simple: we offer a unique, superior product that is backed by consistent and excellent customer service.  We pride ourselves in maintaining a knowledgeable and responsive staff – both in the office and in the field.  All of our work is performed by qualified, uniformed Starling Guttering employees.  For a free estimate please call 757-220-9900/757-898-9200 or visit us at www.starlinggutters.com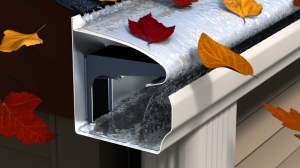 Starling Guttering, Inc.
140-D Tewning Road
Williamsburg, VA 23188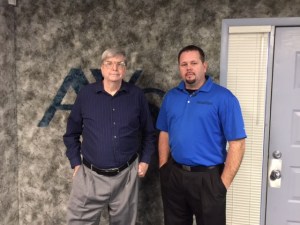 Phone: 757-220-9900 / 898-9200
Fax: 757-220-1229
Email: Leafguard@starlinggutters.com