Nulegacy Prescription Cards
Our Mission Statement:
"NuLegacy's mission and purpose is to help make prescriptions drugs more affordable for every American by giving them our discount program absolutely free."
NuLegacy was created to help people all across America better their lives with our incredible free prescription drug card.
Launched in September 2007, NuLegacy is perhaps the first company to revolutionize the world of relationship marketing by giving away our product absolutely free – forever.
The NuLegacy Rx Card is absolutely free to everyone.  Please share it with others who can benefit from our program.
Save Money On Prescription Medications! The NuLegacy Rx benefit provides members with the very best in prescription savings at over 56,000 pharmacies throughout the U.S.!  The discounts will vary depending on a variety of factors including the type of prescription, whether it's brand name or generic and even the pharmacy location. Savings can range anywhere from 0% – 75%, but in most cases the discount will usually be between 10% and 50%.
In some cases, depending on your insurance and the prescription co-payment, the NuLegacy Rx Card may provide you with a greater savings. We encourage you to ask your pharmacist about each prescription to find out which program offers you the most savings. This is especially true if you have a large co-pay.
Getting the "lowest" or "best" price on your prescriptions means that a participating pharmacy will give you their lowest (or best) price available at their pharmacy. In 80% of previous transactions, that price will be significantly lower than any retail or sale price you would receive without the card. If a brand name or generic drug is available through your participating pharmacy at a lower price than the NuLegacy price, you will pay only the lower of the two prices.
Drug stores, like hardware and grocery stores determine their own pricing structures. Due to large discounts from manufacturers, some drugs may already be priced at or below the NuLegacy discount price. However, as a general rule, NuLegacy cardholders can expect that 80% to 90% of the required acute-care prescription needs will be discounted below the stores usual retail price. The network pharmacies associated with the NuLegacy Rx Card have agreed to sell prescription drugs at the contract price, or their "usual retail price", whichever is lower.
To Maximize Your Savings, Print Your Card at www.NulegacyRxCard.com/sunset
Step 1: Take your membership card with you to a participating pharmacy and present it to the pharmacist.
Step 2: The pharmacist will enter your identification number printed on your card into the online computer system and the NuLegacy Rx prescription discount prices are accessed. Your actual cost will be the contract price, or the pharmacy's usual and customary charge that day, whichever is lower.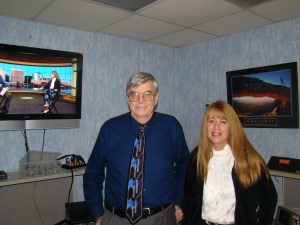 For additional savings visit:
Or Contact : Susan Moose
Email  : susanmoosephone@gmail.com
Phone : (757) 717-2599