Cross-Train Your Brain.  Play Ping-Pong.
We are integrating Table Tennis Sports and Education Programs in Senior Communities and School Systems!
And we're promoting Brain Fitness for all ages, Youth to Seniors and those facing Alzheimer's, Dementia, Depression, Homelessness and Mild to Moderate intellectual challenges…
Our Mission
Our MISSION is to Raise Awareness of the THERAPEUTIC Value that Playing Table Tennis has for MENTAL HEALTH and BRAIN FITNESS!
Our VISION is to Integrate Sports & Education Table Tennis Programs with Senior Living Communities, Rehabilitation/Medical Facilities, AND our School Systems!
Cross-Train Your Brain.  Play Ping-Pong.  We Utilize the Brain-Stimulating Sport of Table Tennis to Raise Money for Charity Partners Who Directly Benefit Those Facing Alzheimer's, Dementia, Depression and Mild to Moderate Intellectual Challenges.
Ken Lees

ken-leesVP, Strategic & OEM Alliances – Automark Solutions; Founder/President -TableTennisCHARITYFoundation; AdImpact Marketing
A Campbell University graduate, Ken is a seasoned leader serving the sales, marketing & digital media landscape, with a niche of skills catering the auto industry & cause marketing events.
 Ken has broad local, regional & national marketing experience in sales, sales management and executive level positions with leading media corporations & startup business operations including Landmark Communications, Trader Publishing & Cox Enterprises.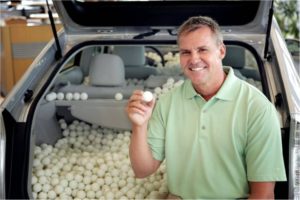 His success in the newspaper advertising business positioned him to be part of an eight person team that launched AutoTrader.com. Later, he helped Stoneage Media and Car.com propel into one of Inc.'s 500 fastest growing private companies. After publicly traded Autobytel purchased Car.com, Ken continued in a director level capacity achieving the company's highest recognition for client retention. After achieving success at Car.com, Ken served as VP of sales & business development for Dealer.com where he led revenue generating initiatives, developed structure & created business strategy focused on search engine marketing, website & lead management solutions for the auto sector.
Next, Ken accepted the role of EVP of business development for Auto Bid Systems t/a Skoots who provided online transactional capabilities for car buyers/auto dealers. Then, he evolved efforts to help auto dealers customize digital internet marketing strategies for Search Optics' East Coast expansion.
Today, Ken consults w/ retail clients, creates business development opportunities & specializes in website conversion technology to maximize online marketing results & achieve competitive advantage.
 While Ken participates on several company boards, he & his wife Laurie dedicate themselves to their children's activities and their community. His passion to raise awareness & money to improve brain fitness & mental health thru the Table Tennis Charity Foundation and its annual PingPongforCHARITY Events, both of which Ken founded, is a story worth hearing.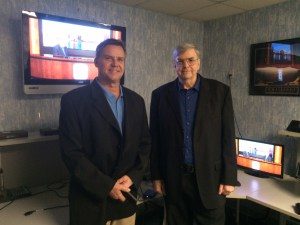 Call: 757.375.8198
Email: Info@TableTennisCharityFoundation.org
WebSite : www.PingPongforCHARITY.com