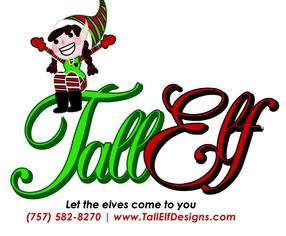 Professional Floral Designs for Weddings, Special occasions and Holiday decorating for your home or business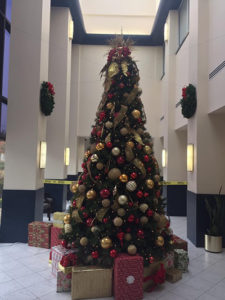 Tall Elf Designs & Decorating is a floral design company that does Christmas decorating as well as wedding and special event fresh flower designs.
We custom design Christmas décor to your home or business. We can design Christmas trees, wreaths, table arrangements and garlands to coordinate with you décor. Every design we do is unique to each client. We also fully install the designs.
Yes, we really do put it all up! We also come back and take it all down, pack it up and place it where you would like it stored.
We can also install decorations you already own.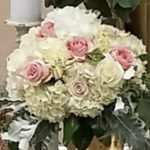 We also do fresh flowers for weddings. We can provide bouquets, boutonnieres and centerpieces. We can design aisles, arches and alter centerpieces. Each wedding is different; we work closely with each bride to be sure all her wedding flowers are perfect for her!
Tall Elf Designs & Decorating
111 Barclay Crescent
Smithfield, VA 23430
Call: (757) 582-8270
Email: tallelfdesigns@gmail.com
On the Web: http://www.tallelfdesigns.com/