Pamela Rosara Jones
I d e a E n g i n e e r | B r a n d i n g E x p e r t | S p e a k e r
Gifted with the vision and dexterity to launch any brand into its ultimate potential is the driving force behind Pamela's entrepreneurial essence. Pamela has created an Innovations Agency focused on catapulting your client base, public relations and most importantly your bottom line. The Iconic Group LLC © is based on the founding principle of Integrating Consistent Opportunity using Nostalgia, Innovation & Cultivation™. Applying Pamela's customized and detailed process to every client is how she challenges their brand and embosses an ICON. Each ICONIC service is a proven formula to strategically bring out the unique DNA in your brand.
Pamela leads every speaking engagement with a customized message and a passion to relate and ignite her audience. Pamela has spoken at several events and business seminars matching from business executives at Sony Music to bold and exciting young ladies at Girls Inc. She prides her speaking engagements through her most popular topics:
  I-CONstruction : Mastering your Personal Blueprint
  Story Telling through Vulnerability
 

Thought Leadership without Fear
  Why PLAY is the New Hustle
   I·C·ONly See Success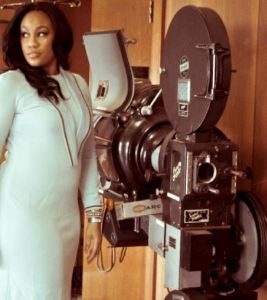 Pamela got her start of creativity at the Gail Harts Dance and Performing Arts Company after she moved from Austin, Texas at the tender age of 4. At the age of 16, Pamela enrolled in her first Television Production course; this is where her love of creating arrived. After graduating from Churchland High School in Portsmouth, VA and being accepted into Norfolk State University, Pamela joined the Norfolk State University Hot Ice Dance Team and the Norfolk State University Dance Theatre. By 2007 Pamela completed 2 summer internships simultaneously. Pamela completed full summer internships at Sony Music/Columbia Records as a Publicity Intern and also MTV Networks as a Television Production Intern in New York, New York. She also completed 2 internships back home; Studio Center in Virginia Beach VA as a Casting Intern and also The American Theater in Hampton, VA as a Production Stage Crew Lead. By 2008 Pamela completed 4 internships, completed 4 years in The Spartan Legion Marching Band, Participated in several fashion and hair shows and danced up and down the East Coast while also holding a position at The Virginian-Pilot as an Advertising Executive in the Legal Department. Pamela received her Bachelors of Science in Mass Communications/ General Broadcast in 2008 and in 2010 Pamela moved to New York and worked in Advertising Sales at CBS. By 2011 Pamela had a vision to create a brand that could encompass her dream of creatively working with businesses. With passion, strong will and good faith Pamela left from her position as a Television Account Executive to build The Iconic Group and her career as a Branding Strategist.
Pamela also created Vixen Dance, giving woman the tools of confidence and style while incorporating today's moves into a series of dance routines. These classes leave woman feeling empowered and sexy giving them the essence they need to be ICONIC in their daily life.
The love and muse of Pamela's life is her son, Jayce Royal.
PRJones
The Iconic Group
An Innovations Agency
Integrating Consistent Opportunity using Nostalgia, Innovation and Cultivation©