The Healing Arts / The instruments to heal are in our hands.
Tidewater Arts Outreach is a nonprofit organization founded in 2003 to bring music and arts to hospitals, retirement homes, rehabilitation centers, homeless shelters, and other facilities throughout Hampton Roads.
These performances and programs promote human interaction, happiness, and healing for people who have limited access to the arts because of health, economic, or social circumstances.
The benefits of arts in healthcare are many:
Reduces anxiety and pain

Enhances the connection to community

Helps staff connect with patients

Fosters the healing process
In 2008, more than 4,400 people were reached through 179 Tidewater Arts Outreach programs. In 2009, more than 5,300 people were reached through 230 TAO programs, and 237 artists were involved. In Fiscal Year 2010, 7,700 people were reached through 250 TAO programs.
Tidewater Arts Outreach supports the spirit of empathy and caring in the music and arts community, and hundreds of artists participate each year.
Funders and donors make this work possible.
Tidewater Arts Outreach received support from the Hampton Roads  Community Foundation in 2009 that allowed us to move out of home offices and into a central, professional location in Ghent. A second grant award to TAO in 2011 is helping us Build Excellence through a consultancy with The Curtis Group. We are grateful to the Hampton Roads Community Foundation for making this consultancy possible. MaryAnn Toboz
MaryAnn Toboz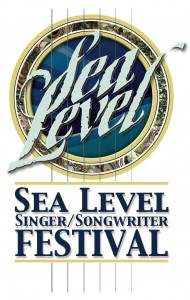 Founder/Executive Director
Tidewater Arts Outreach
809 Brandon Ave., Suite 300
Norfolk, VA  23517
(phone)  757.965.5155
(fax) 757.965.9211
(cell) 757.754.4486
http://www.facebook.com/TidewaterArts
http://TWartsOutreach.wordpress.com/